Usage
Step.1
Sign up.
Click Login in the upper right corner.

Click on your Google or Github account.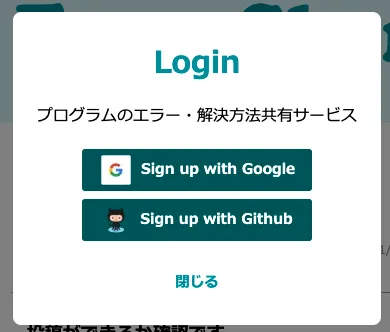 Step.2
Fix your profile.
Click on the icon, then click on My Page.

Click Edit.

Set your account name and avatar.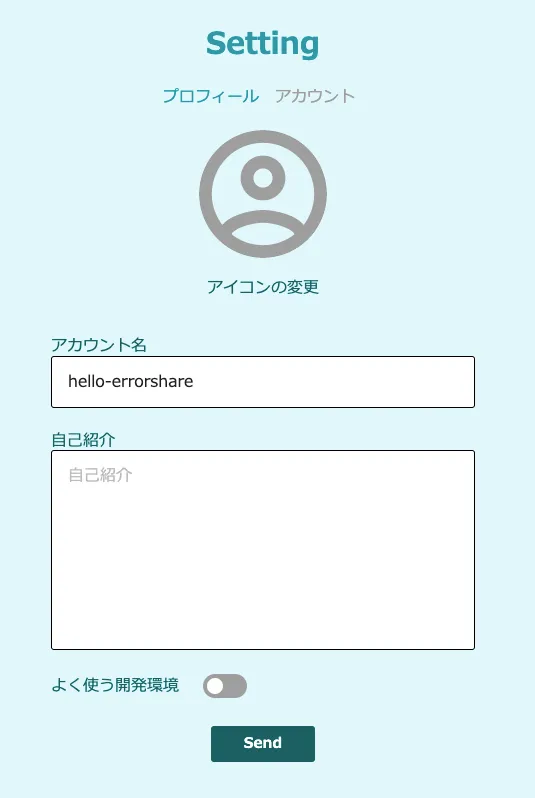 Step.3
Let's post it.
Click Create button.

Enter the status of the error and the solution, and click Send.